Radai was born in Europe's northernmost research and technology hub: Oulu. From its birthplace the company got the northern spirit, which is characterized by closeness to nature, resilience and clever use of scarce resources. Add to this passion for technology, innovation and UAV's and you get a company that is pushing the boundaries of science, applying the results of scientific research to make industrial processes more environmentally friendly, fast and cost effective.
In the small, near Arctic town of Oulu, the close proximity of local research institutions, Nokia, and University of Oulu created a technology ecosystem in which innovation and development of new technologies were strongly encouraged. There is no wonder that company founders, Ari Saartenoja and Arto Karinen, who both studied Natural Sciences at University of Oulu, and were highly interested to explore and measure surrounding nature, came with the idea to develop new innovative tools and gadgets to measure and acquire data.
Radai was started when those two novice scientists were pondering about magnetic field measurements – how that kind of procedures were conducted and what challenges were encountered during the surveys. To their amazement, they realized that magnetic field survey methods didn't change much during the last 70 years, were time consuming and challenging – walking in the terrain in rough conditions is not an easy feat. Therefore, the scientists wanted to find a better solution to this long-term problem.
At first, Ari and Arto were thinking about integrating a magnetometer into a snowmobile or ATV to help the ground survey. After some brainstorming, an idea popped up: to use a small multicopter for carrying the magnetometer and datalogger. From there, the development work started. The first research and development phase was implemented in a lonely garage at Oulunsalo and aimed to test how this idea would work in reality. Their intention was to build a market ready prototype in six months but it took about 3 years until a commercially viable product was ready for the market. Since then, Radai has been doing UAV based geophysical surveys while continuously improving its in-house developed technologies.
Radai's technology is so versatile that it can be applied to different domains: from mineral exploration to environmental monitoring including several different kinds of geophysical sensor systems. Because innovation and evolution takes place when difficulties are met with an open mindset, Radai's specialists are up for challenges: if a customer encounters a problem, Radai's team will do its best to solve it. Therefore, company's services can be customised and adapted to customer's needs in order to accomplish the best possible outcome.
Arctic harsh climate doesn't give room for errors. It is a place where slightest mistake can be fatal.This aspect is imprinted in Radai's mindset: to offer the highest quality possible while being flexible and aware of the context. Field surveys have to be prepared with great care, because in the wild, enormous space of the arctic, there is no place for errors.
Year of foundation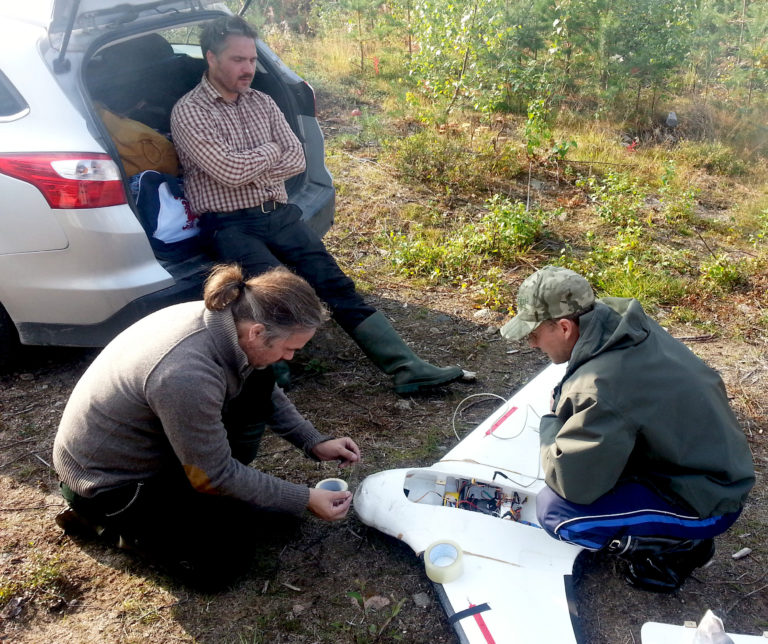 First drone based magnetometer system prototype is build.
The year of tests (and failures)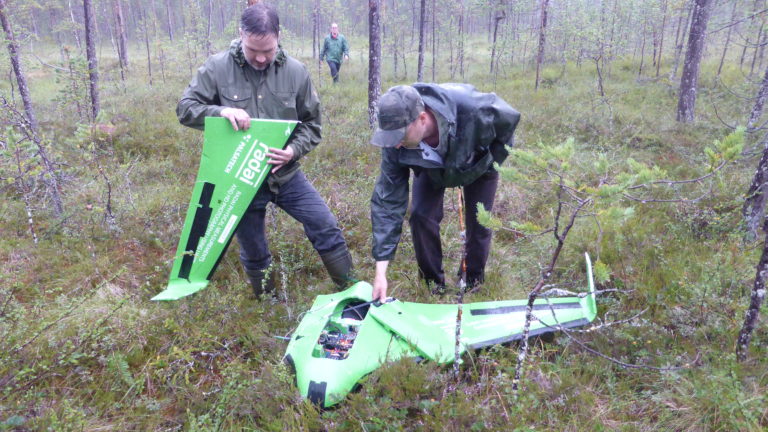 Baptism of fire: The newly build system is tested.
Year of domestic funding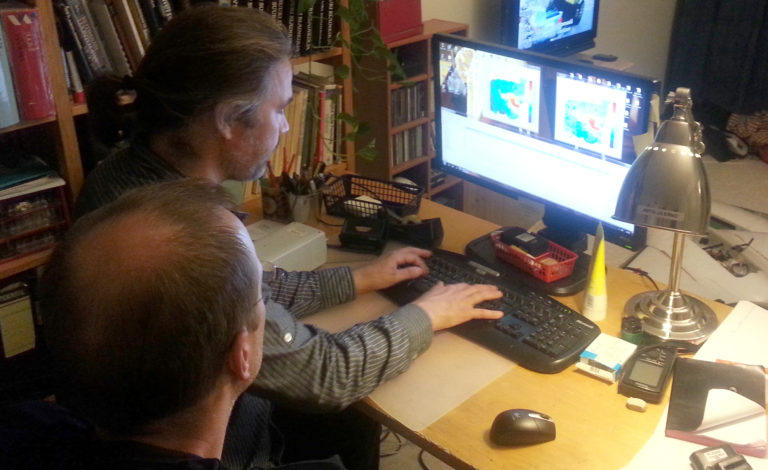 TEKES funding for developing drone based magnetic survey system.
The year of R&D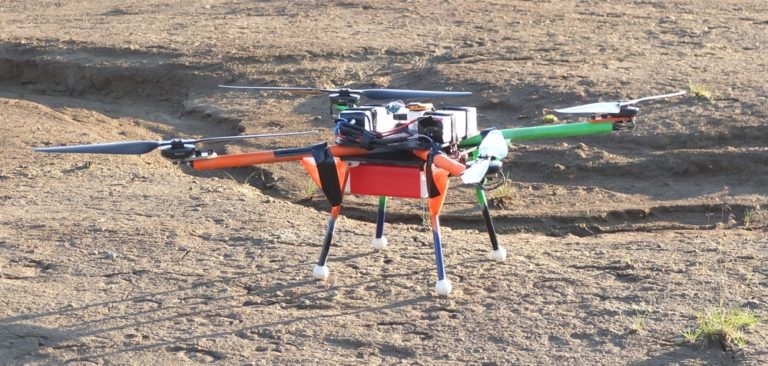 Research and development efforts for the radiometric system.
Year of 1st large pilot survey &1st EU project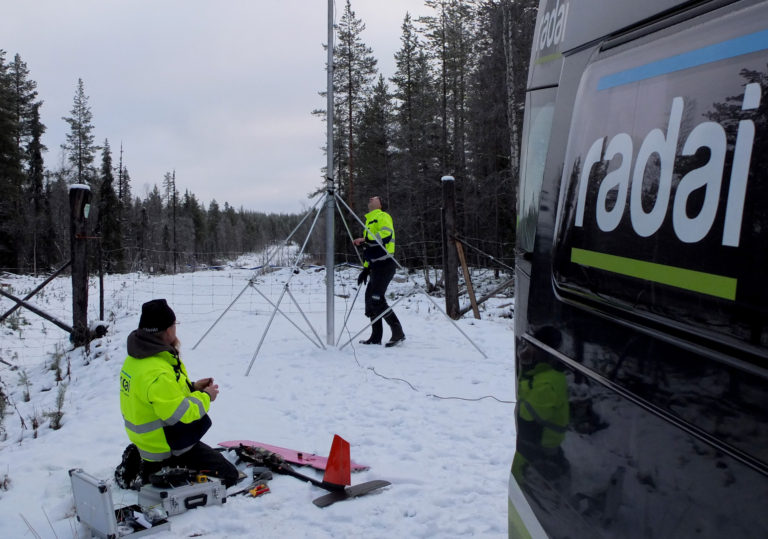 First  large pilot survey for Pahtavaara mine area in Finland. EIT -RawMaterial MULSEDRO project funding (2017-2020).
Year of large EU project as key developer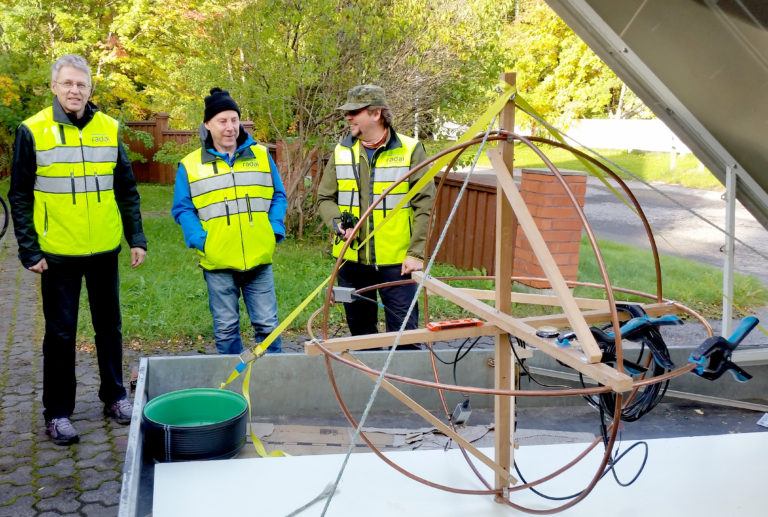 Horizon 2020 NEXT project funding  for developing electromagnetic survey system and vector magnetic field measurement system
Year of internationalization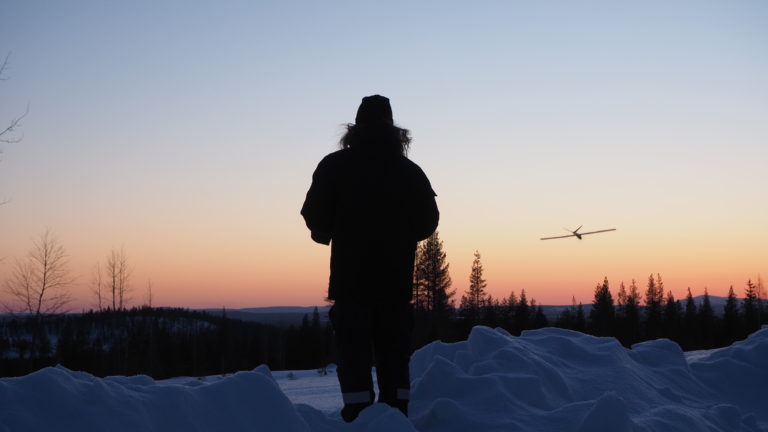 Mineral surveys for domestic mining companies 

Conducted several mineral exploration surveys for large international companies.
Year of record achievements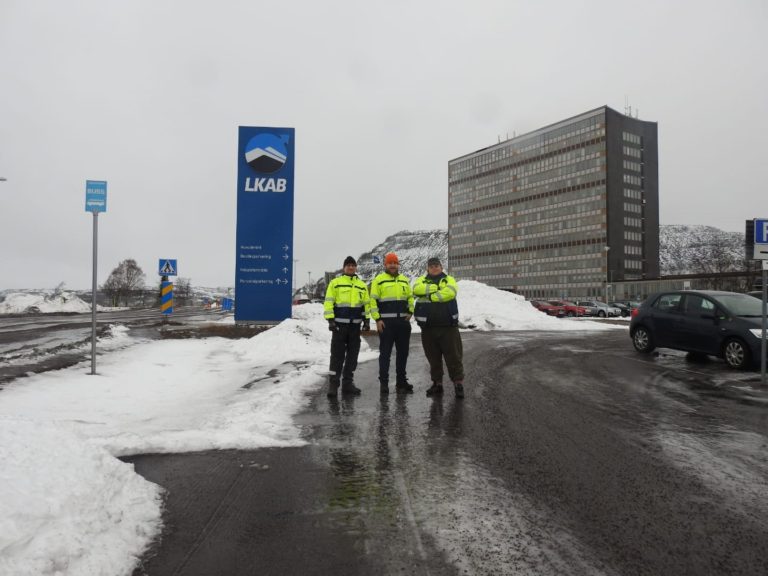 First international survey

Total amount of flight kilometres in 2020: over 17 000 line km (35 000 line km total in company lifetime)

Innovation prize from EU Innovation Radar

Horizon 2020 Goldeneye project funding (2020 - 2023) for developing Electromagnetic survey system.
Year of the first successful test of the EM system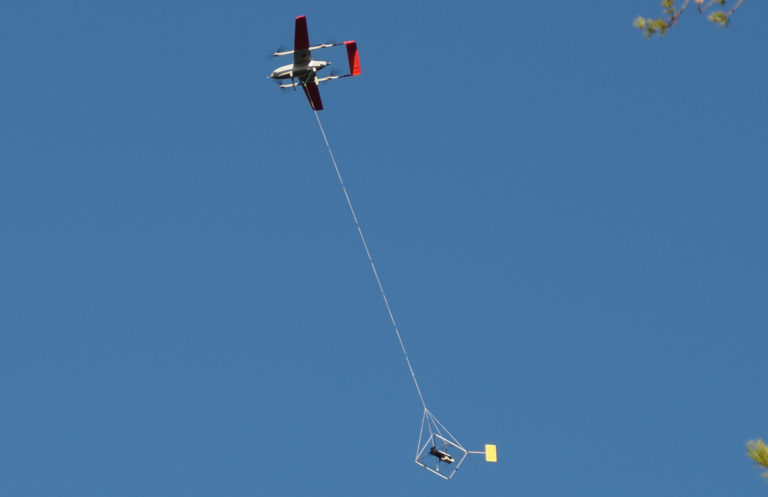 Tested the new prototype of Radai's Louhi Electromagnetic system

Completed 30 surveys for 14 international customers and flown about 30 000 line-km 

The first 2 production surveys in Sweden (>4600 line-km in 6 days) 

Participate in two Horizon 2020 projects

Introduced a novel vector magnetic field measurement system

Obtained license to fly BVLOS in Sweden and Norway
The year of new ventures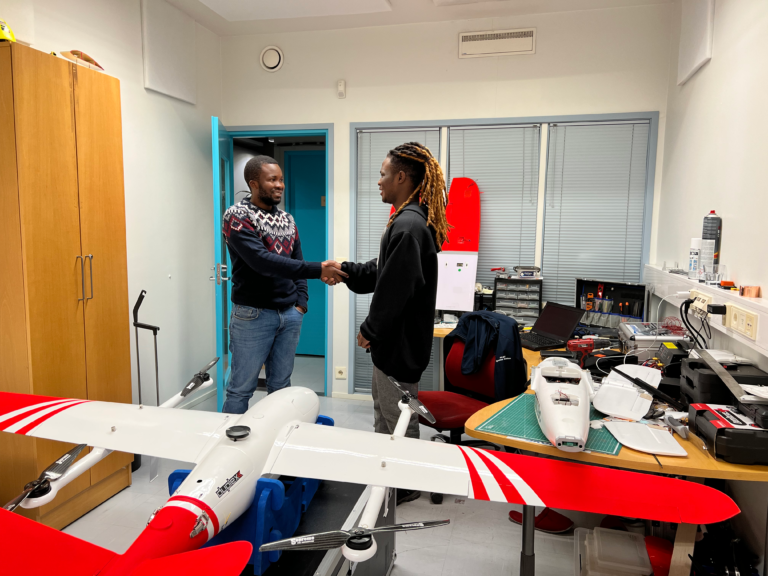 Over 30 000 line km flown for 20 customers
Improvements in Radai's electromagnetic survey system
African operations and the strategic partnership with Zanifi
New team members
New EU projects
First underground drone flight in Pyhäsalmi mine